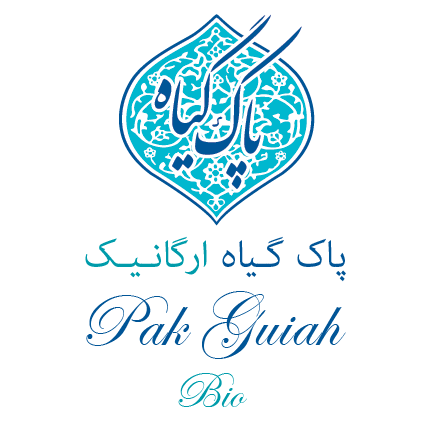 About us
Pak Guiah Bio produces medicinal plants, from cultivation to packaging and drying.
Pak Guiah Bio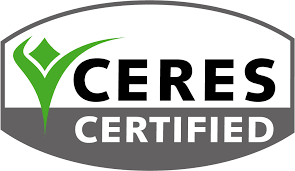 IR-BIO-140
Non-EU Agriculture


In 2014, Pak Guiah Bio started producing medicinal plants from cultivation to final product (packages of dried medicinal plants). Pak Guiah Bio received on 28/6/2016 the certificate number 8967 issued by the Department of Cooperatives, Labor, and Social Welfare of the Central Province for professional production of medicinal plants in Khoshkroud, Mamounieh, 3774163111 Iran. Our aim is to produce those medicinal plants with high effective components and to ensure that their scents and flavors may be enjoyed all year round. In order to attain this aim, different parameters are to be considered in cultivation, harvesting, and packaging processes. Here, we try to explain some of these parameters.
---
Honors
-Best producer of medicinal plants in Feb 2018.
-Organic lable of Europeen Organic Agriculture and United States Department of Agriculture by Ceres of Germany since December 2017.
-Best agriculturer of producing medicinal plants in Central Province in Feb 2018.

---
Cultivation step
We do not use any chemical products as fertilizers or pesticides. Instead, by digging and using composts derived from our plant residues, we maintain soil fertility. We tried to protect the plants from the insect pests using herbs like lavender. We have chamomile (Matricaria recutita) among our plants. It is wellknown that chamomile keeps its surrounding plants healthy. We have pile of dried plant residues beside the cultivation area to provide homes for invertebrates, which could be a source for birds. Birds are great hunters for the insect pests of the farm.
---
Harvesting step
The season and time to harvest is important and depends on each plant. We need to collect each herb due to its specific time to gain the maximum essential oil and principal components as for peppermint (Mentha x piperita), it is before flowering. The herbs are harvested on the sunny days, in the morning after the dew has dried out but before the hot sunshine. Once herbs are collected, they are kept on the soil for less than one hour to let excess moisture to evaporate and the hidden insects to escape. The shoots are tied into bundles. Thereafter, bundles are transferred to drying rooms where they are hanged upside down to let the essential oils end up in leaves. Drying room is warm (20-35 degrees Celsius), dark, and well-ventilated.
---
Packaging step
Once the herbs are dried, we store each couple of bundles in two-layer paper bags. The inner layer absorbs excess moisture. These paper bags are stored in cold, dark, and well-ventilated place before entering the market. The plants are neither irradiated nor ionized. To better protect the plants, no window is cut in the paper bags. As such, we protect our planet by avoiding plastics in our packaging. Labels on the bags display the herb's scientific name, the recipe for preparation of the infusion, the expiry date, and weight.